Dr. Sahar
Obstetrics and Gynecologist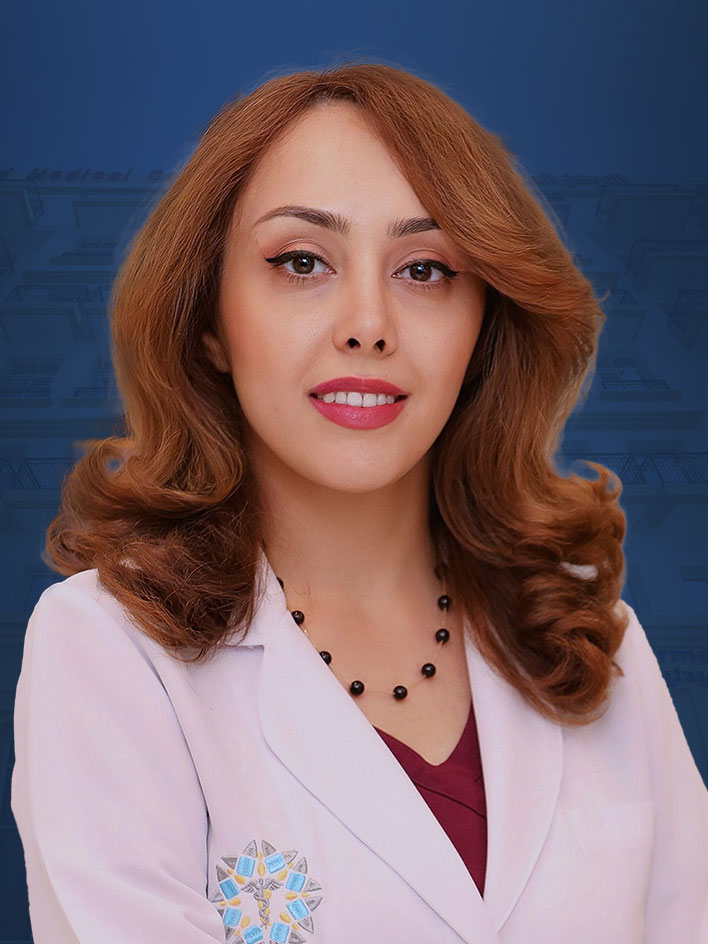 | | |
| --- | --- |
| Nation: | |
| Languages: | Persian - English - Arabic |
| Years of Experience: | 15 years |
| Education: | Gynecologist |
| License Grade: | SPECIALIST |
Biography
2022-2023: worked as specialist gynecologist in Sinaw (Oman)
2017-2022 : worked as specialist gynecologist in Baghiat Allah Hospital in Tehran (Iran)
2013-2017: studied residency course of obstetrics and gynecology in Mazandaran University of Medical Sciences. (Iran)
2009-2013: worked as General Practitioner Medical Doctor. (Iran)
2002-2009 : studied medicine in Iran University Of Medical Sciences. Tehran (Iran)
*ALSO certificates of Ultrasound, Basic Laparoscopy , Ivf, Laser Cosmetic and Cosmetic Injection in field of OB&GYN.*
Specialty
Meet Dr.Sahar Heydari a Gynecologist Surgeon with 15 years experience in medical field.
Her medical focus is geared towards the care and management of pregnancy and natural vaginal delivery and cesarean, ranging from low risk to a focus on high-risk pregnancies that may involve associated complications;such as delayed conception, preeclampsia, hypertension, multiple births, gestational diabetes.
Also, she has a special skill in all gynecological and obstetric surgeries, including : Cystectomy, Hysterectomy,Myomectomy,Hysteroscopy, Fractional D&C,Polypectomy,Evacuation D&C,Labiaplasty and other CosmeticSurgery & injection,...
and treatment of abnormal uterine bleeding , sexual infections, genital warts,pco disease,Ultrasound, pap smear , IUD,... .
Best Doctor of the Year" award from Larestan University in 2018.