Dr. Farzaneh Delgoshaei
Dermatologist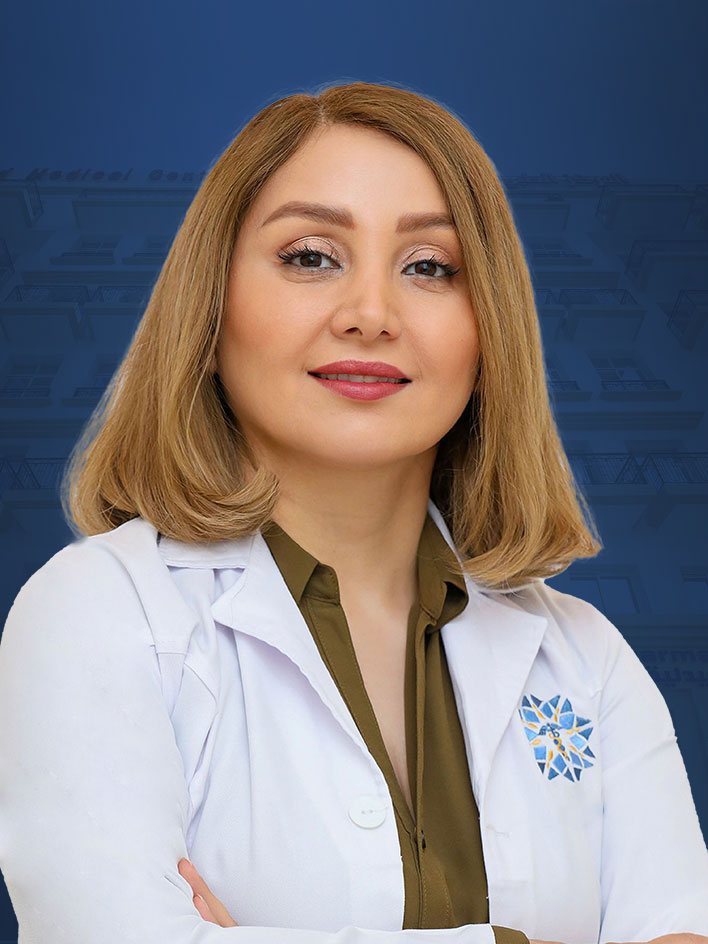 | | |
| --- | --- |
| Nation: | |
| Languages: | Farsi, English |
| Years of Experience: | 28 years |
| Education: | Dermatology |
| License Grade: | |
Biography
worked as dermatologist in (Iran) & (Oman)
working as a technical supervisor of laser department of Salamat Ideal Iranian clinic
worked as general practitioner doctor in (Iran)
obtaining Laser in Dermatology certificate at Tehran University of medical science
working as a professor assistant at Dermatology department of Islamic Azad University (Mashhad-Iran)

Specialty
Meet Dr.Farzane, Head of Dermatology Department and Member of Scientific Committee in First national congress of advanced Screening in medicine and Cancer Committee.
she has international speeches and research on The effect of retinoic acid on wound healing in diabetic rat, Comparison of trichloroacetic acid and cryotherapy for treatment of Mollusca contagiosum, Comparison of the efficacy of Azelaic acid 20% cream versus clindamycin 1% gel in the treatment of acne and Congenital rubella syndrome after rubella vaccination in 1-4 weeks.

she is expertise in diagnosing and treating a variety of skin conditions, including acne, eczema, psoriasis, skin cancer, and more.

Your health and well-being are her top priorities.